imprint
Marina Scheubly
artidomo
Friederikastr. 16
44789 Bochum
Deutschland

phone.: +49 (0)234-52009829
Support: predominantly from 09:30 till 14:30 Uhr or via E-Mail: [email protected]
Fax: +49 (0)234 - 3 888 928
E-Mail: [email protected]

Sales tax ident number subject to the regulations § 27 a Umsatzsteuergesetz: DE304587715
Platform of the European Commission for online dispute resolution: https://ec.europa.eu/consumers/odr

We are neither obligated nor willing to participate in a dispute settlement procedure before a consumer arbitration board.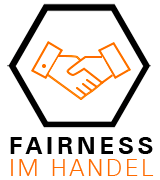 member of Initiative "Fairness im Handel".
more informationen: https://www.fairness-im-handel.de

responsible/r i.S.d. § 55 Abs. 2 RStV:
Marina Scheubly, Friederikastr. 16, 44789 Bochum